The solution for chronic stress.
Improve the quality of your sleep.
RE

BALANCE

®

 Impulse
is a non-invasive 
Mental Wellness & Neuro-Relaxation
 machine. Our stimulation and cognitive training device based on 
applied neuroscience
 is mainly devoted to fighting chronic stress, improving sleep quality, and enhancing vitality.
The
RE

BALANCE

®
concept was born out of its founders' shared passion for prevention medicine, neurobiology, brain plasticity and bioenergy healing. Their knowledge of the healthcare/wellbeing sector (spas, thalassotherapy, fitness centers, recovery centers, etc.) and their strong drive for innovation pushed them to develop a concept that combines traditional, millennia-old therapies with the latest technological advances.
RE

BALANCE

®

WELLNESS STUDIO
For whom & where | A real partnership | Quick to install | Easy to operate | High profitability business
Find out more: Rebalance Studio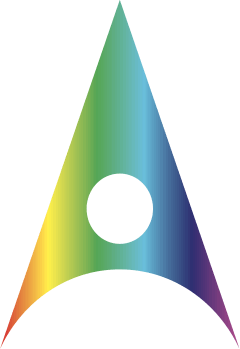 "Ma qualité de sommeil était médiocre avant. Elle s'est beaucoup améliorée suite aux différentes séances avec Rebalance. Le matin, j'ai beaucoup plus d'énergie, et pas cette fatigue chronique au lever. J'ai surtout remarqué le changement sur le sommeil, et la qualité de vie au quotidien.."
"Il y a quelques semaines, je dormais très, très mal. C'est à dire que je me levais deux ou trois fois par nuit et finissais par me lever tous les matins fatiguée, je faisais mes siestes, j'étais fatiguée. Je faisais l'entraînement, j'étais fatiguée. Enfin, c'était un calvaire. Depuis que j'ai commencé mes sessions, au bout de la troisième session, je me sens beaucoup mieux. Je me réveille le matin, je suis en forme. Ca, c'est incroyable. Et surtout, je ne me lève plus qu'une fois par nuit, 10 minutes, et je me rendors, je redémarre."
"J'ai entendu beaucoup d'exercices de respiration dans la culture de l'est qui redonne la concentration et remette bien la respiration et soulagent de toutes les nervosité, tous les stress. Mais je ne crois pas ce qu'il se passe avec plusieurs séances. Le Rebalance, pour moi, ça a été le miracle parce qu'il y a pendant la séance des exercices de relaxation et de concentration qui me donnent beaucoup d'énergie. Et ça, pour moi, et c'est vraiment un miracle."
"Mon responsable m'a dit qu'il me trouvait beaucoup plus détendu et moins stressé : au top. C'est vraiment un bien être. Je ne sais pas comment le qualifier autrement. Il y a une détente, une déconnexion et un tas de petites choses qui se sont améliorées : plus détendu au travail, même à la maison.."